Luxury Christmas Hand Lettering Workshop
This past Saturday saw the completion of another successful, festive hand-lettering class. What a wonderful way to bring in the Christmas season! I taught a lesson on hand-lettering, specifically faux calligraphy which is how to mimic the look of pointed-pen calligraphy with normal writing materials. After teaching the lesson, everyone got to decorate their own gift tags and baubles using their new skills. Each attendee received a bag full of handmade gift tags, baubles, paint pens in various sizes and a drawing pen which they got to take home to keep practicing and making things beautiful.
North Star Coffee Shop was an excellent host again, spoiling us with the most delicious baked treats. We were all greeted with a glass of prosecco on arrival and they also made us mulled wine, Finnish style, called Glogi as well as some indulgent Chocnog. We had our fill of the yummiest chocolate chip cookies, mini brownies and quince pies.
It was a special evening and I look forward to teaching this class every year!
Thanks to all who came! I hope to see you all again soon in a calligraphy class! :)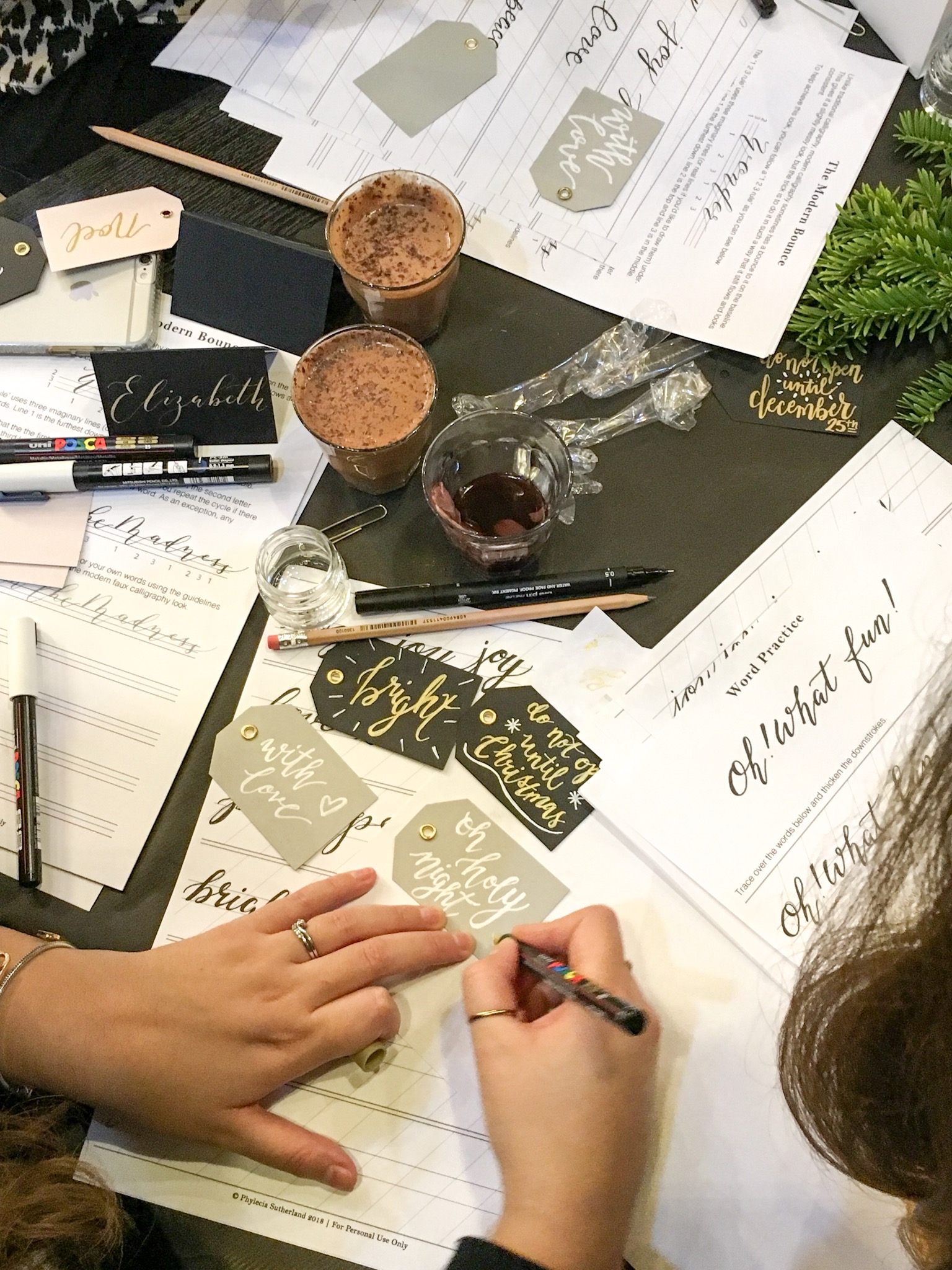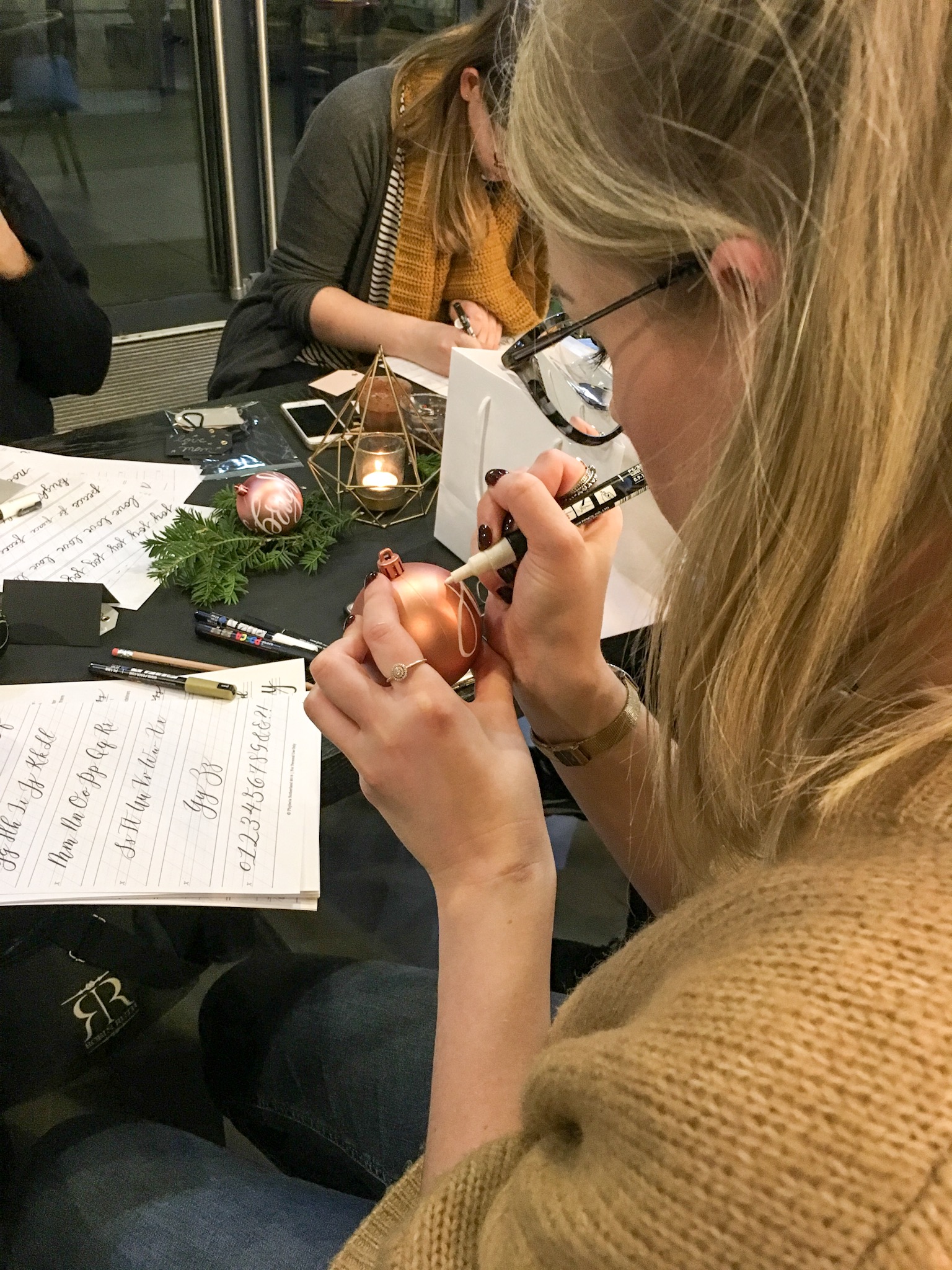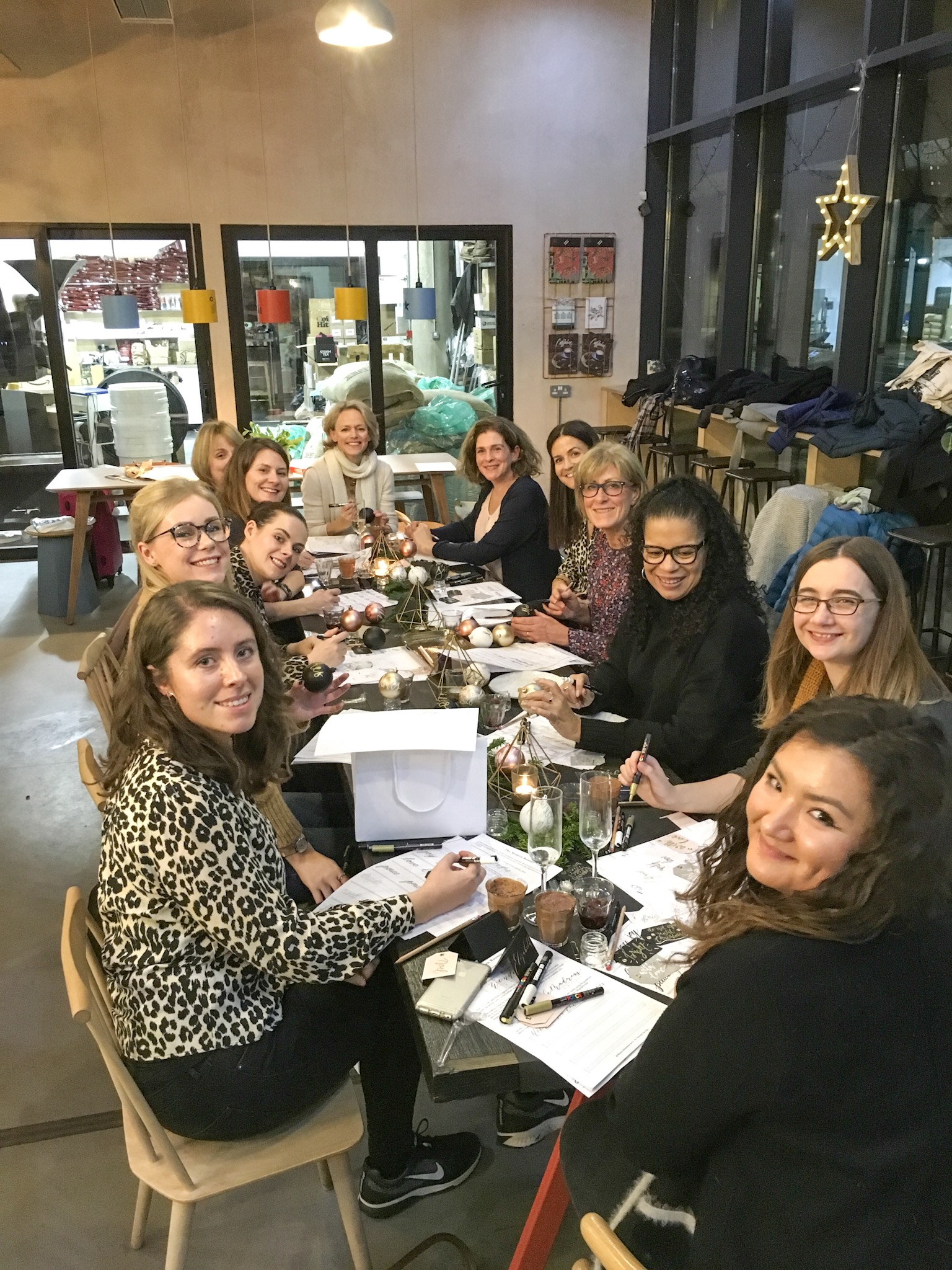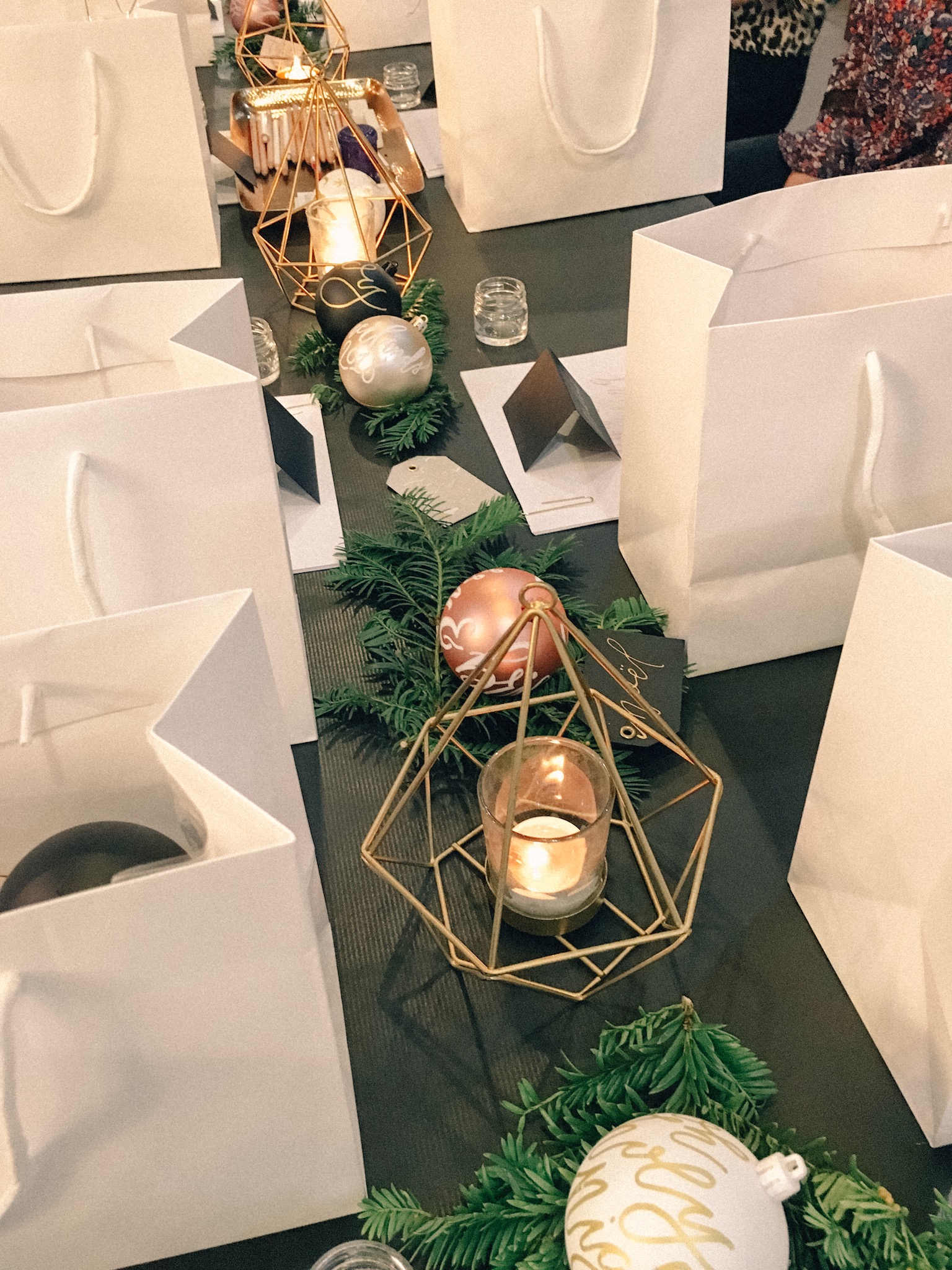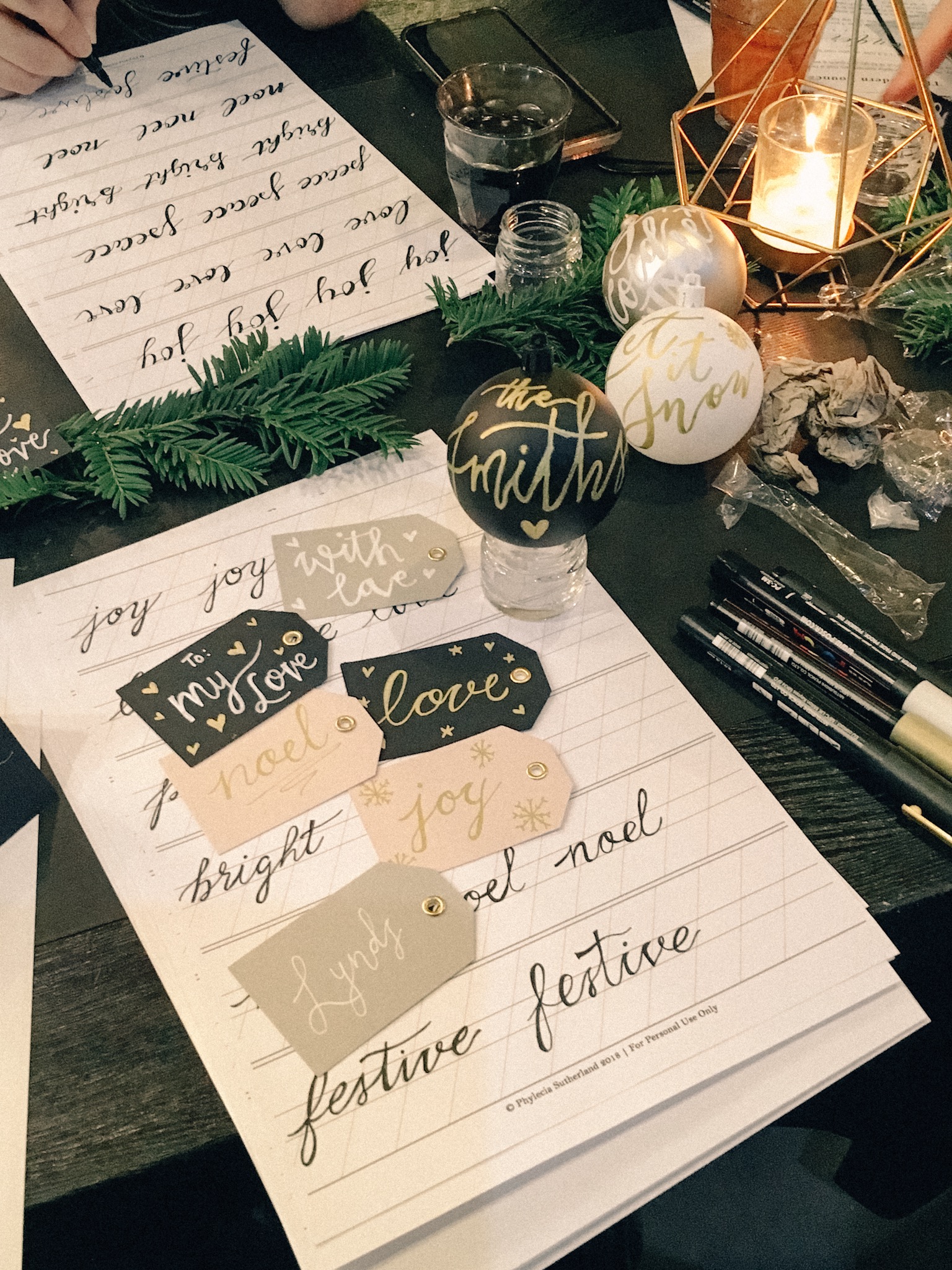 Oh! And LOVED this coincidence! :)